C.J. Walker
22.7 ans - PF -

United States
203 cm 90 kg
University of Central Florida Knights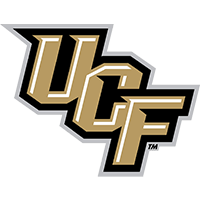 Tout savoir sur C.J. Walker
par Antoine Berranger Il y a 4 ans
Physique
Thick guy with a ton of power. Narrow hips which is a good sign on the sustainability of his body. Not sure about his max vert. Exceptionnal footwork with fast execution. Not sure about his E-W speed.
Attaque
Fadeaway good. Having trouble putting himself in rhythm in CnS. Mecahnic is not broken but far from being a shooter. Flat shot. Uses his wide shoulders well to score off of offensive rebounds. Solid screens. Uses good spin moves. Fast footwork. Good jump off two feets. Unstoppable in the paint at this level.
Défense
Push down in the low post by Bosnjak. Not doing a great job contesting him. Caught in PnR. Can use active hands to steal some balls.
Remarques
Doubtful about his game. Dominating cuz he's stronger and knows how to use it. But he's small and can't really stretch atm. 6'7 centers are situational players in the NBA. Not sure he has enough verticality, E-W speed or outside shot to compensate that for.