Tout savoir sur Santi Aldama
par Antoine Berranger Il y a 3 ans
Physique
Frail frame. Tiny arms. Narrow shoulders & upper body. Better legs. Top tier mobility for a 6'11 dude. Runs the floor very well. Quick leaper.
Attaque
Spacing shooteur with a good touch. RH hook. Some lil drive'n dish. Solid vision. Plays with a plan. Really like his touch. Good off ball movement.
Défense
Uses long arms and good timing to block shots. Lacks strength on the post but working on box outs. Sliding well to contest shots on the perimeter.
Remarques
Played in Canterbury with Ballo. Really interesting stretch 4. Am really high on him. Looked like a first round pick on the 2 games i saw. His archetype is more defined than Garuba's. I prefer him.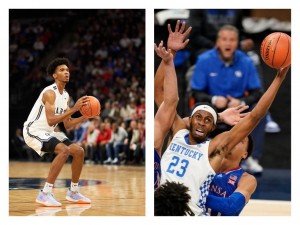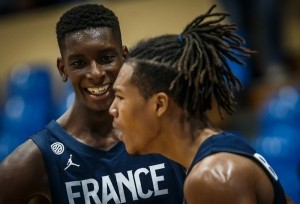 Il y a 3 ans
Après avoir regardé attentivement tous les championnats internationaux jeunes, liste non exhaustive et détail du jeu des prospects à suivre Ecouter